TrainHeroic
Train lifelong clients from anywhere in the world.
TrainHeroic is the personal training app gives you the tools you need to grow a personal training business you love
Women in Coaching
In celebration of Women's History Month, we are featuring several woman coaches from our marketplace
stop guessing in the gym, track your progress,
smash your goals
TrainHeroic isn't just the best strength training app around. We're a human performance company. We exist to help you Be Your Best.
Our tools are designed to give you the most immersive training experience in the gym.
Whether you are a garage gym athlete programming for yourself, a personal trainer looking to take your business to new heights, or an athlete looking for a guide on your training journey, welcome to the family. Let's smash your goals together.
For years, I was the classic gym goer with no sustained plan or goals. The app made it easy to follow training sessions. TrainHeroic has been priceless when it comes to my training.
Chris sergison
PT, Avid Trainer, New Father
Building the world's strongest community
600,000+
Athletes
8,000+
Personal Trainers and Gym Owners
96
Countries
The numbers

tell a story
Thousands of people have used TrainHeroic to become the hero in their own story.
personal trainers and gym owners
Getting back in shape has never been easy but this app sure helps.
After taking 5 years off from regular training and lifting. I found it difficult to jump into the swing of things until I started using the TrainHeroic app. I am becoming the best version of my gym self despite my new limitations. Thank you Morgan for helping make my transition back to working out fun and easy.
Shane W. (App Store Review)
Easy and Fun!
Love how easy it is to track my workouts. EMOM timer is awesome. So encouraging to see accumulated weight and track progress! I've lifted over a million pounds since I started using TrainHeroic 2 years ago.
LiftwMaggie (App Store Review)
A Must Have
TrainHeroic is an amazing user friendly app. In addition, the whole system/platform itself is one that's close to taking over the fitness world. I get immediate access to an huge selection of world class trainers and hard core workouts. I used to find the gym a bore (and didn't know what or how to do anything!) until TrainHeroic stumbled into my life. Between the workouts, blogs, and leaderboard my lifestyle is the strongest and healthiest it has ever been.
Nellie-June (App Store Review)
Simplicity at it's best
This app is simple, clean, and easy to use. It doesn't distract me from my workout and it has everything I need. There have been a few times when I thought I had an idea for an improvement and then I looked a little closer and sure enough, the app already had that feature. I especially like the ability to switch between kilograms and freedom units on the fly.
Thanks for a great app
Erik4Real (App Store Review)
The

Training lab 

Blog
The Training Lab is the knowledge hub for online Strength and Conditioning content.
Want the strength of a bear, the power of a lion, and the endurance of a horse for less than $20? A simple medicine ball is all you need. Med balls are incredibly versatile, inexpensive, and underrated tools for generating power, building strength, and gaining overall...
read more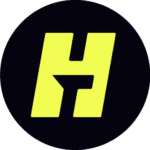 Sign up for the latest training news and updates from TrainHeroic

Made with love, sweat, protein isolate and hard work in Denver, CO
© 2023 TrainHeroic, Inc. All rights reserved.