Partnerships
TrainHeroic is proud to partner with several industry leaders
Our Partners
Hover over each logo for more details about our partners
The NSCA (National Strength and Conditioning Association) is a leader in the advancement of the strength and conditioning profession.
TrainHeroic is proud to partner with the NSCA in order to serve as an educational resource for NSCA members, as well as equip this population with the most advanced tools for those looking to grow their online or hybrid coaching business.
TrainingPeaks offers a centralized hub that lets you plan, track and analyze your training all in one place. Merge data and workouts from your favorite devices and apps to watch your fitness progress in real-time.
Get the support you need by adding on a training plan or 1-on-1 coaching to reach your goals stronger, healthier and faster.
California Strength embraces the committed, who train hard, and dream of accomplishing something bigger than themselves.
If that's you, join our fight in the war on mediocrity.
We spent years developing Functional Strength Training to give YOU access to the same type of training that we've used to consistently get unbelievable results with our one-on-one clients. Join Today!
Power Athlete is a worldwide leader in goal oriented training plans, coach's education, and the home of the premiere podcast in strength and conditioning.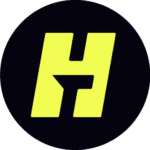 Sign up for the latest training news and updates from TrainHeroic
Made with love, sweat, protein isolate and hard work in Denver, CO
© 2023 TrainHeroic, Inc. All rights reserved.