Scale Your Business Without Working Overtime
Ready to smash through the walls holding your business growth back? This playbook is your spotter for building the coaching business of your dreams. Whether that's coaching 5 clients or scaling your business to your thousands of athletes.
3 Steps

to Get Started with TrainHeroic

We created the Coach Playbook to help you unleash the fitness pro within, and ensure you're getting the most out of TH. It's packed with helpful videos, pro tips, and all the guidance you need to crush it with TH.
Create: Your Programming Library
Build and save your programs using our design tools and built-in exercise library. Or, add your own exercises for a fully branded experience.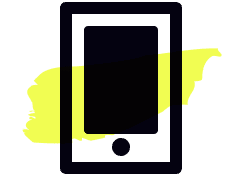 Connect: with your clients
List your programming and coaching for sale in our marketplace to reach thousands of athletes around the globe or invite your existing clients to connect privately with you.
Coach: Keep clients coming back
Manage your business in one place. From sales analytics to a simple dashboard showing all of your clients' results in one place, manage your entire business directly from TrainHeroic.
Made with love, sweat, protein isolate and hard work in Denver, CO
© 2023 TrainHeroic, Inc. All rights reserved.