Welcome to the T
raining Lab Blog
The Training Lab is the knowledge hub for online Strength and Conditioning content. We have curated articles designed to empower you to Be Your Best inside and outside the weight room.
This isn't some fitness blog trying to sell you a cheap diet or a new magic pill. Our writers are sourced from the top minds in the strength training industry. The Training Lab is a forum to share knowledge within a vast network of coaches and athletes around the globe.
Above all, we are here to bring performance to the people. 
Subscribe to receive the latest articles!
Filter blogs by category or search for a topic 
10 Ways to Build an Unstoppable Engine for Competitive CrossFit
To succeed in CrossFit, you need the ability to repeat near maximum efforts with as little rest as possible.
It's not enough to simply have a high one rep max or a large unbroken set of muscle-ups. How many reps at 90% of your max power clean can you do in 8 minutes?
TrainHeroic Instagram: For Athletes, By Athletes
Looking for some Monday motivation? How about a new training session to shake things up a bit?
TrainHeroic's Instagram is for for athletes, by athletes. We share news and notes on the latest in the strength game, valuable training insights and tips from thought leaders in the fitness game, exercise guides, sample training sessions and more.
Follow us and join the TrainHeroic community.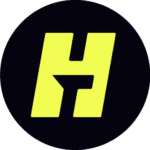 Sign up for the latest training news and updates from TrainHeroic
Made with love, sweat, protein isolate and hard work in Denver, CO
© 2023 TrainHeroic, Inc. All rights reserved.