Technique Variation Complexes for the Olympic Lifts
Improving a flaw in your technique for the snatch or C&J takes time and a ton of repetition. What's a good method for solidifying those tiny technical gains? Making them stick is a key factor for nailing your form in competition.
Brian Chambers is the owner and head coach of Big Bend Strength, an online resource for olympic weightlifting and strength training. Big Bend Strength has produced athletes at the state, national, and international level in weightlifting since 2017. In this piece, he explains what a variation complex is, why they work, and gives a few examples for you to try.

Simplifying the Olympic Lifts
One of the mistakes I made early on as an athlete and as a coach involved my approach to using variations on the snatch and C&J as a tool to improve technique. I would find a variation for an athlete or myself that would magically fix the technique issue we'd been working on, then get excited and program it every chance I could.
This ultimately led to the athlete doing a month of some variation of the lift, but when it came time to see if this new skill carried over to the competition lift, it rarely did.
Recently, I've begun programming "variation complexes" with the same goal of seeing the technique improvements carry over to the competition lifts. This time, however, I am seeing carryover not just at the end of the cycle, but in the same set!
What is a Variation Complex?
A variation complex is the pairing of one variation of a competition lift (full snatch or C&J), followed by the competition lift itself.
Ex. hang snatch + snatch
We program these to get the athlete to "feel" a particular technique on the variation, especially if they have sticking points in that portion of the lift. They then carry that same technique fix over to the full competition lift, ultimately improving their technique in the competition lift.
Sample Sets
Pause Jerk + Jerk
This is great for athletes who tend to fall forward in the dip or drive. It reinforces a vertical dip by allowing the athlete to stop mid-dip and assess their balance. They can make any corrections needed and may have a better understanding of where to be for their second jerk without the pause.
Tempo Clean + Clean
Many athletes need to practice better pull technique. By allowing them to move slowly from the ground to the power position, the athlete learns the feel of a proper pull before they initiate the most explosive portion of the lift. Then they can use the positions they practiced in the tempo clean with a full-speed clean.
Dip Snatch + Snatch
This is great for athletes who do not make proper hip contact in the snatch. This complex allows the athlete to feel where the bar makes contact and how to use that contact to drive the bar up. They can then carry this feeling over to the competition snatch, making it instantly more effective.
How to Program Olympic Weightlifting Complexes
Find Your Perfect Training Plan
Sometimes all you need to reach your destination on your fitness journey is an expert guide. We've got you covered. Browse from thousands of programs for any goal and every type of athlete.
Try any programming subscription free for 7 days!
Want Training Tips, Exercise Guides & Knowledge Bombs Sent to Your Inbox?
Sign up for the FitNerd newsletter from TrainHeroic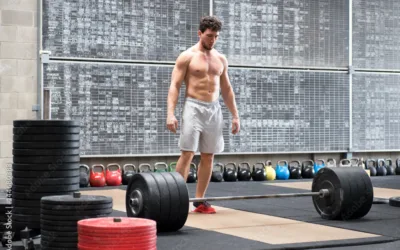 How many reps should you do for muscle growth? How can you get a better pump from a movement that usually doesn't make you sore? Tweaking your program to include high-volume and tempo sets is sure to get you the kind of size and strength you want from your training....
read more

Made with love, sweat, protein isolate and hard work in Denver, CO
© 2023 TrainHeroic, Inc. All rights reserved.