LGBTQIA+ Fitness Brands to Support
Show up to your June pride parties looking swaggy as hell by shopping these LGBTQ+ friendly fitness brands. Grab some new gym gear, swimwear or lounge clothes that speak out for the queer community, their heart and struggles.
Businesses like Out-Fit, Alo Yoga, TomboyX, Converse, and NoBull have pride lines donating to LGBTQ+ nonprofits, while others like Woxer and Humankind Swim offer inclusive/gender-neutral sizing.
Whether you're part of the Alphabet Mafia or a staunch ally, it's important to show your support and to know your money is going to the right places.

Time To Update Your Rainbow Gear
It's Pride month! Gay Christmas! Time to celebrate the gays and theys by sporting rainbows on your person in every imaginable variation. It's easy to spot the Pride-friendly brands on social media if you're already following them, so we did some digging to find some lesser-knowns and to see which brands are putting their money in the right places.
These companies offer unique Pride-centric (mostly fitness-related) goods, donate to LGBTQ+ organizations or are owned by members of the community. Their collections and campaigns often help nonprofits and provide alternative fashion options for nonbinary folks.
We dig 'em.
APPAREL
This one checks all the boxes: 100% LGBTQ+ owned and offering Prideful fitness apparel that supports the cause. We especially love the rainbow barbell flag design and the Rob Kearney unicorn as tribute to the World's Strongest Gay. Out-Fit also has a handful of designs that are a little more subtle than the rainbow flag.
DNDL has been a pretty outspoken supporter of the LGBTQ+ community since the beginning with brand messaging that speaks to rebellious contempt for the status quo. They are "a company made up of fitness misfits… for lifters, by lifters", which includes historically oppressed groups. This year, their Pride run comes complete with a section for non-binary Theys. Bravo.
Still in its fledgling production, but we can't wait for the launch of Viicaya by Mattie Rogers – Catalyst Athletics 71kg weightlifter, 2020 Olympic qualifier, and all-around badass. Her super unique activewear clothing line comes out this summer with impressively inclusive sizing and gender neutral styles. Viicaya is promising exciting fabrics that do away with sweat marks, seams that do away with uncomfortable crotches, and other improvements to modern activewear.
Get loud and fresh with a bright crop top or tank from Merek & Richard – two gay guys and their French Bulldog based in Dallas, Texas. M&R is proudly American-made production, so everything is done in-house. Check out their pronoun collection, sweatshirts, tights, shorts, and joggers, along with some *fun stuff* for your next Pride party.
Queer bodybuilding rainbros – your time is now. LED Queens specializes in bodybuilding tights, shorts, and wrestling singlets! Owner and designer Cesar Torres started LED Queens because he felt the gay community "wanted something better than just t-shirts. What they wanted was to feel like superheroes…customers came out in droves to buy this fitness gear in colors previously denied to male-presenting customers."
For dancers and performance artists of all shapes and sizes! Poleactive is a queer-owned small business in the very niche market of stylish performance activewear made to have a "wow" effect. Hosting a ton of size-inclusive brands in the dance and pole fitness space for all you vertical gymnasts, Poleactive offers booty shorts, heels, harnesses, bodysuits, and lingerie-like dancewear for pretty much everybody.
With apparel messaging designed to represent all the outliers and invisible body types, Strong Athletic aims to "give athletes (both conventional and those that fall outside of the mainstream), a safe space in which they can be who they are and communicate with one another, unapologetically."
Boy Next Door, out of Atlanta, hosts a huge inventory of brands and a killer mix of versatile sportswear, loungewear, swim, casual stuff, & a few spicy goodies. It's like a one-stop shop for comfortable and stylish clothes for gay men. They have a pretty sweet Pride Gear section, too.
SWIM, UNDIES, SOCKS & SHOES
From Pride-themed trunks to swim shirts and tops, Humankind's unique swimwear options are for queer people, by queer people. Humankind offers gender-neutral swimwear "with the comfortable stretch and support of sportswear" – something many queer women in particular don't find in retail shops. They also have some super cozy-looking loungewear and normal people in their site photos instead of models.
Just like socks and shoes, everybody needs underwear. And plenty of women want options other than the skimpy, impractical lingerie sold in the womens' section of most stores. For some women and theys, modern underwear just doesn't feel right for them. And why should guys have all the comfy boxer options anyway? Woxer is here so studs don't always need to shop in the little boys' aisle.
Another quality intimates and loungewear brand that transcends the confines of size and gender, TomboyX offers a ton of cute, comfy sets to fit real bodies. They offer compression tops and tucking undies for gender fluidity, and some dope performance fabrics. Founded by a couple of cool lesbians, TomboyX donates to a few nonprofits every quarter – the LGBTQ Freedom Fund, YouthCare, and the ACLU.
Since sponsoring the CrossFit Games and becoming the official apparel brand for CrossFit, NoBull just keeps pumping out new shoes, styles, and merch across the board. They went with a black and gold color scheme for their 2021 Pride line, of which all net proceeds (capped at $25k) will go to the OUT Foundation. The OUT Foundation seeks to remove barriers that block LGBTQ+ people from access and participation in fitness. Very rad.
As if Converse wasn't already a favorite shoe for powerlifting titans, their new customizable Pride collection has some bright, exciting rainbow designs that are sure to delight the more diverse part of the PL and strongman populations. The 2021 collection benefits Converse's partners in the LGBTQ+ space, including the It Gets Better Project, Ali Forney Center, BAGLY, and OUT MetroWest.
Need some buttery-soft, durable, amazing socks to go with your new rainbow sneaks?? The Bombas Pride Collection is where it's at. Not only did they use an entirely queer team of artists, photographers, and models to produce their Pride line, but for every item purchased in the collection, Bombas donates to the organizations Casa Ruby in DC, Mozaic in OH, and The Transgender Resource Center of New Mexico.
The Big Dogs
While some may think Pride lines are a cash grab for big companies, we like to side with the idea that visibility trumps profit when it comes to historically oppressed people. Yes, living in a capitalist society makes it easy to monetize anything, but name brands have more of an impact when a young queer child sees someone like them in ads they were going to see anyway.
We think it's worth a mention when big brands show up to side with the oppressed. It signifies change in a positive direction. And this way, at least you can feel good about wearing the stuff you already own by them.
Reebok Pride (Check out the Nano X1!)
Other Goods
Percussive massage devices have taken the sports and fitness markets by storm in recent years, and nobody does it quite like the Theragun. Turns out, Therabody is putting out a Pride skin for their mini device and donating sale proceeds to GLSEN, the leader in creating inclusive schools for LGBTQ+ youth.
Our favorite obsessive bio-hacking life tracker device is also Pride-forward. While they don't have a huge selection of merch, Whoop is donating 20% of proceeds to Athlete Ally, a non-profit organization working to end homophobia and transphobia in sport and activate LGBTQ+ leadership in the athletic community.
A family company based out of Austin, Ziggy's offers quality CBD topicals, edibles, and tinctures for people and pets. One of the co-founders is a trans-male, and the whole brand image is centered on supporting the LGBTQ+ community. We love how their Instagram page is full of colorful images of fitness, CBD, and queer folk.
TRAIN WITH THE BODY BY DADDY COMMUNITY
My Lean Machines. My babies that want to go from eating snacks to becoming a SNACK.
If you have access to gym equipment and love strength training with athletic movements this is YOUR TEAM.
Find Your Perfect Training Plan
Sometimes all you need to reach your destination on your fitness journey is an expert guide. We've got you covered. Browse from thousands of programs for any goal and every type of athlete.
Try any programming subscription free for 7 days.
Are you still trying the endless foam rolling and stretching exercises to get that deep squat position? We know how important mobility is for great, or even GOOD performance. All professional athletes have some comfortability in end ranges of motion. So, what else do...
read more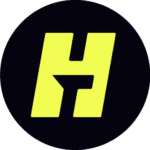 Sign up for the latest training news and updates from TrainHeroic
Made with love, sweat, protein isolate and hard work in Denver, CO
© 2023 TrainHeroic, Inc. All rights reserved.