Training with Percentages: Programming for Optimal Results
Steve Bamel is currently a Human Performance Advisor at Naval Special Warfare. Prior to this position he was Director of Sports Performance at the College of Charleston. Prior to the College of Charleston, he was the Strength and Conditioning Coordinator at the Olympic Training Center in Chula Vista, CA. He has a Master's Degree in Exercise and Sports Sciences from Florida International University and is certified by the National Strength and Conditioning Association (CSCS) and the Collegiate Strength and Conditioning Coaches Association (SCCC). 
Look at this dude…training with percentages!
During the 1980's there were 2 common thoughts or beliefs when it came to training. The first was that lifting weights over 90% of a person's 1 rep maximum weight (1RM) was thought to be dangerous. The second was that the greatest training adaptations occurred between 90-100% of that 1RM. Now I know what you're thinking, these are 2 completely contradictory thoughts/facts. Can they both be right and if they are, how do we set up our training programs today?
Training with Percentages: The History
Well, we were not the only people to question this thinking. A.S. Prilepin, who was the head coach of the USSR weightlifting team from 1980-1985 (arguably the most successful weight lifting coach in USSR history) had those exact same thoughts. The only difference was, he did something about it, and now we benefit from his work.
Prilepin began to study thousands of Soviet sportsmen during this time. He kept training diaries on all of them, and it is through these diaries that he not only validated training at 90%+ of 1RM, but established a foundation for training at different intensities. It is these guidelines, that he developed, that give you the precise sets, reps, and intensities with which to train that have proven to maximize strength gains.
So how did the Russians do it? I'm glad you asked. First, they took a percentage of the 1RM. Then they assigned reps and sets to this percentage and would have a lifter perform the lifts. They looked at what happened to the speed of the bar, the lifter's form, and the lifter's next max. From this research, they determined what sets and rep schemes would work with a given percentage.
For instance, if they had a lifter perform 85 percent of his max, they found that if the lifter did 2–4 reps per set, he would get a positive training result. I.E. he had good form, his bar speed was good, and his max went up. This also showed that if they did 1 rep, then the stimulus wasn't enough to increase power and strength, and that anything over 4 reps, the bar speed slowed, technique/form broke down and future training sessions were less successful.
After testing, observing and tracking thousands of athletes, Prilepin then developed a table to use as a guideline for training.
Training with Percentages: Prilepin's Chart
Now, as we take a closer look at the table I want you to notice the Optimal Number of Reps as well as the Optimal Rep Range for each given percentage. Keeping that in mind, let's look at 85%.
At 85%, the optimal number of reps is 12, with the rep range being 2-4 reps. What that means is that you can do 6 sets of 2, 3 sets of 4, 4 sets of 3, etc, any set and rep range that keeps the total number of reps to 12, within that exercise.
Why the broad rep range? Because everyone reacts to training differently. You are going to need to know yourself as well as the athletes you are training well, in order to maximize the table. You are going to need to know if they react better to higher or lower rep ranges. If it's higher, do 4 reps per set. If it's lower, you would do sets of 2.
The sliding rep range also takes into account good vs bad lifting days. If you are having a great day, you can keep going until you hit the higher number of reps within the range. If you are having a bad day, you can hit the lower number.
This also works great for the in-season, off-season and pre-season time periods. Typically, I program using the higher rep guidelines in the Off-Season, the optimal rep ranges during the pre-season and the lower rep ranges in-season, knowing that we will continue to make gains year round, while keeping the intensities high, and manipulating the volume.
The Marketplace: Shop Expert Programming from Real Coaches
Sometimes all you need to reach your destination on your fitness journey is an expert guide. We've got you covered.
The TrainHeroic marketplace is the only place to purchase programming from the World's best coaches, delivered through the immersive training experience of the TrainHeroic app.
Browse from thousands of programs for any goal and every type of athlete.
Or, join a monthly programming membership to connect with a real coach and community of athletes training just like you. Try any programming subscription free for 7 days.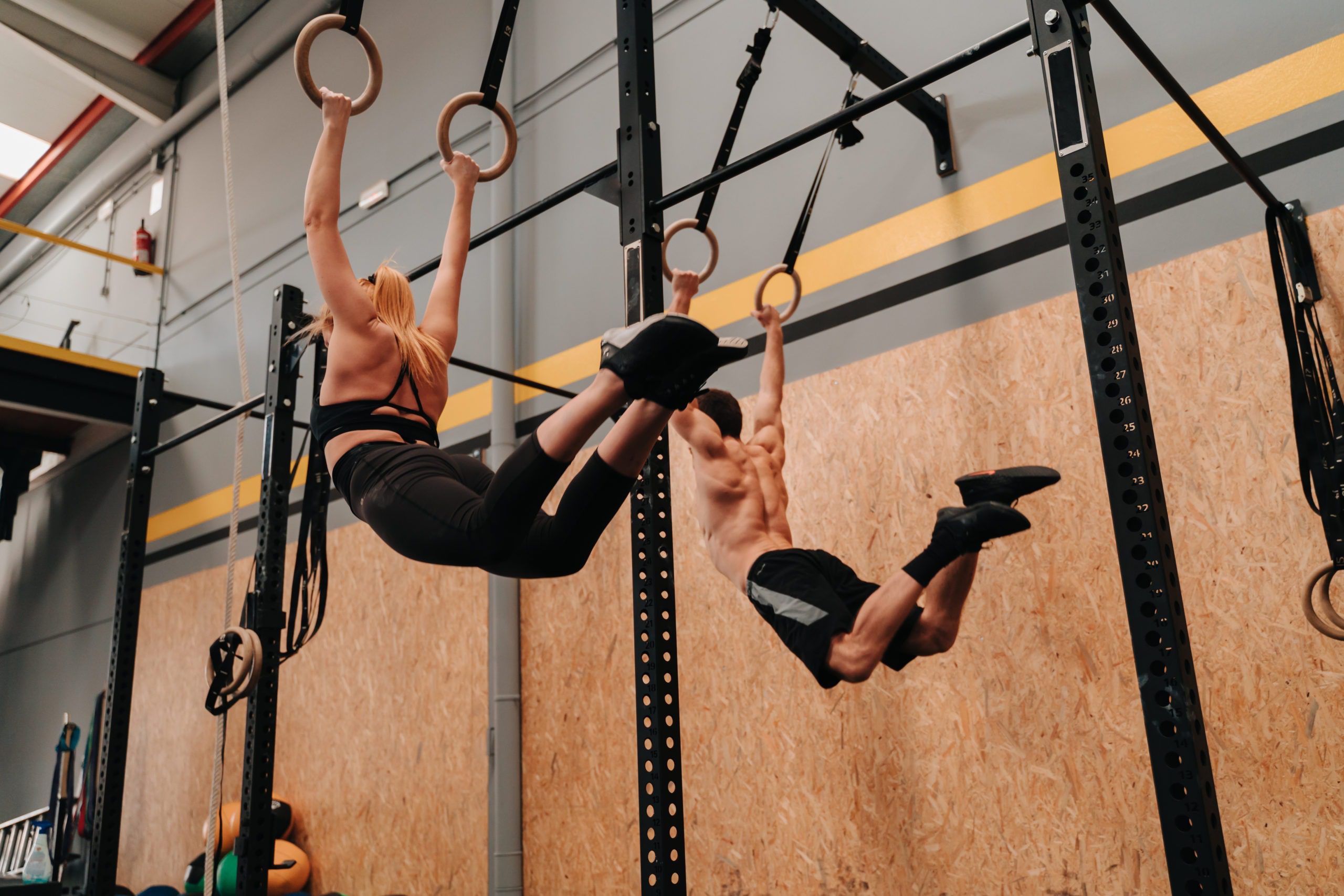 Training with Percentages: Sample Programs
Training with percentages…success story!
Your Title Goes Here
Your content goes here. Edit or remove this text inline or in the module Content settings. You can also style every aspect of this content in the module Design settings and even apply custom CSS to this text in the module Advanced settings.
When Training with Percentages, here's how I would lay out my Pre-Season strength and power work, using the Optimal Rep Range guidelines:
Week 1: 3×4, 1×3 @80%
Week 2: 4×3 @85%
Week 3: 3×2 @ 90%
Week 4: 3×1 @ 95%
Week 5: Deload or New Max
Week 6: New Max or Deload
When Training with Percentages, this how I would lay out the In-Season strength and power work, using the lower volume guidelines:
Week 1: 3×3 @80%
Week 2: 3×3 @85%
Week 3: 4×1 @ 90%
Week 4: 2×1 @ 95%
Week 5: Deload or New Max
Week 6: New Max or Deload
When Training with Percentages, here's how I would lay out my Off-season program, using the higher volume guidelines:
Week 1: 5×4 @80%
Week 2: 5×4 @85%
Week 3: 5×2 @ 90%
Week 4: 4×1 @ 95%
Week 5: Deload or New Max
Week 6: New Max or Deload
I've used this programming successfully throughout my career. And here's a hint for you: I've always noticed that females respond better to the higher rep ranges, while males respond better to the lower reps ranges. When training with percentages don't be afraid to play around with sets and reps, while staying within the guidelines. Find your programming groove, and you'll ensure continued progress of your athletes throughout the year, and throughout their careers.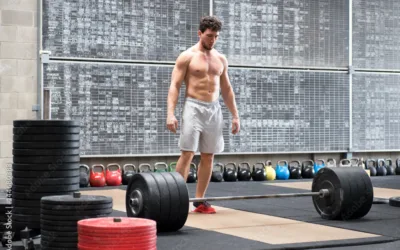 How many reps should you do for muscle growth? How can you get a better pump from a movement that usually doesn't make you sore? Tweaking your program to include high-volume and tempo sets is sure to get you the kind of size and strength you want from your training....
read more

Made with love, sweat, protein isolate and hard work in Denver, CO
© 2021 TrainHeroic, Inc. All rights reserved.