The Best Online Powerlifting Programs in TrainHeroic

Get in peak performance shape,

for your next meet
Your search for the best powerlifting programs is over.
Powerlifters are a special breed. Anyone who can suffer through brutal, heavy training sessions day in and day out just to give gravity a fat middle finger has to be, like, a little crazy. Good-crazy for sure, but still.
Not to mention all the food a lifter has to eat in order to become an absolute barbarian. They never tell you that eating for size and strength is a full-time job.
The powerlifting community is one of sacrifice—giving up your time for hours in the gym, giving up cable flys and cardio for compound movements, giving up size L shirts for XXXL. Putting up the biggest numbers possible means feeling like you've been hit by a truck on a regular basis and almost nobody wants to do that. 
But there's nothing like the energy on meet day. Teams of heavy-breathing, tattooed meatheads ready to wreck some weight. Everywhere you turn: traps that look like they belong on black angus bulls, chests like flank steaks, backs like mountains, legs that can squat whole cars, and enough back hair to make a grizzly blush. 
Like other strength sports, powerlifting training can be repetitive and isolating. Every week you're hammering away at your squat, bench, and deadlift to move the needle on your numbers however you can. Sometimes you're doing all the work solo in a dark, chalky corner of the gym.  
But you know the truth: all the nose torque in the world cannot out-perform shitty powerlifting programming.
Whether you like to focus on raw lifts, single-ply or multi-ply, you need to see progress on your max effort attempts—otherwise, what's the point? Why suffer if you're not getting stronger across the board?
TrainHeroic's top online powerlifting training programs are here to improve your work capacity and increase your total. Grind with guidance and a purpose, and we can guarantee you'll crash through your sticking points.
Get professional powerlifting training sessions delivered to your phone from some of the biggest, baddest powerlifting coaches in the world. Track your squat, bench, and deadlift numbers over time. Keep tabs on your training with direct access to your coach. You can even expect to work on some of those neglected details that'll give you an edge like grip strength and optimal pulling position.  
If you're waiting for a sign to get serious, this is it. Grab your belt, your straps, and lace up your chucks.
Ditch your excuses and get to work. 

DOWNLOAD
trainheroic's
free APP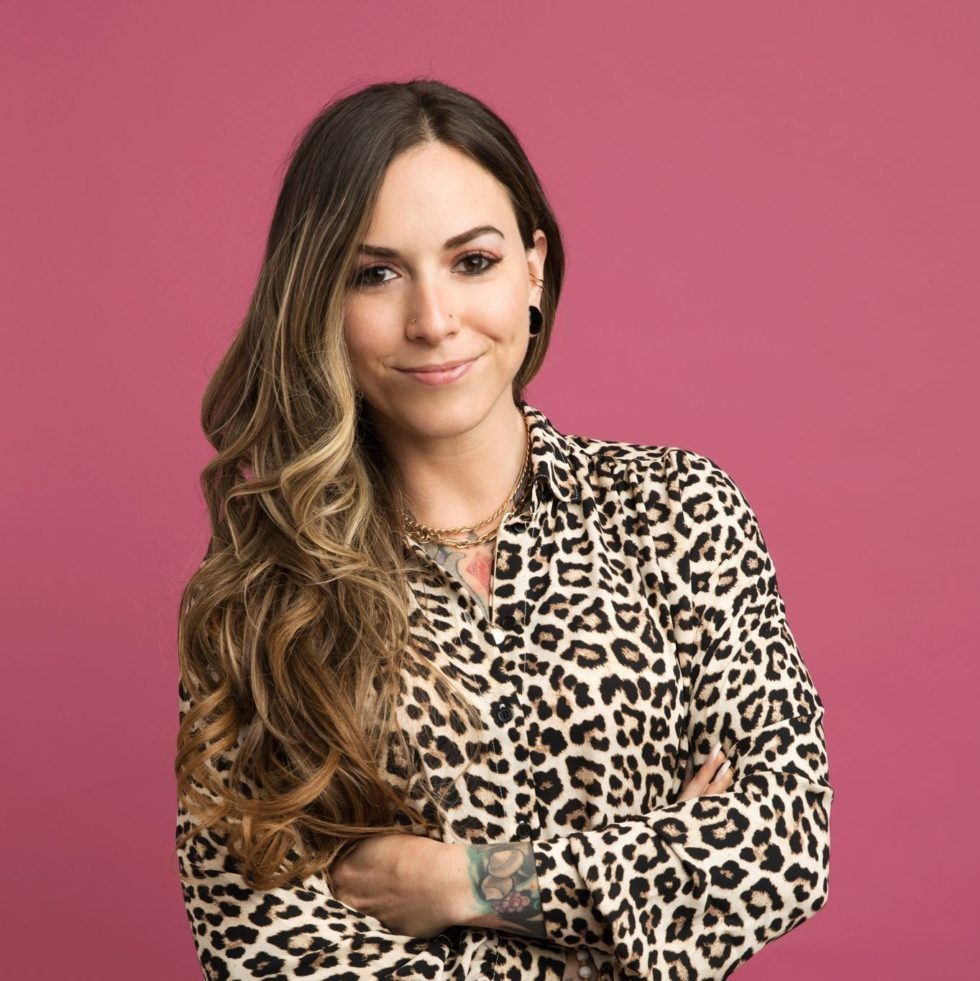 Lily is TrainHeroic's Marketing Content Creator and a CF-L1 with an English background. She was a successful freelance marketer for the functional fitness industry until being scooped up by TrainHeroic. An uncommon combo of bookish, artsy word-nerd and lifelong athlete, Lily is passionately devoted to weightlifting, CrossFit, yoga, dance, and aerial acrobatics. Find her showcasing her artist-athlete hobbies on IG @lilylectric.

Made with love, sweat, protein isolate and hard work in Denver, CO
© 2021 TrainHeroic, Inc. All rights reserved.