TrainHeroic's Favorite Online Bodybuilding & Physique Programs

Pack on Muscle,

Drop Fat, Get in Competition Shape…or just look great naked
You've had that vague dream in the back of your mind of competing in fitness, figure, physique or bodybuilding, but never a plan of action to make it on stage. You train hard, eat well, and suffer through cardio once in a while, but there's something missing from your routine.
Or maybe you're not sure you actually want to step on a stage mostly naked under a bright spotlight to have judges squint at your every bulge… but you want to at least look like you could hold your own up there.
You know you need a little extra help growing your legs. You know you've got some veins waiting to pop as soon as you're shredded enough. You know that with the right coaching, you could smash through your potential.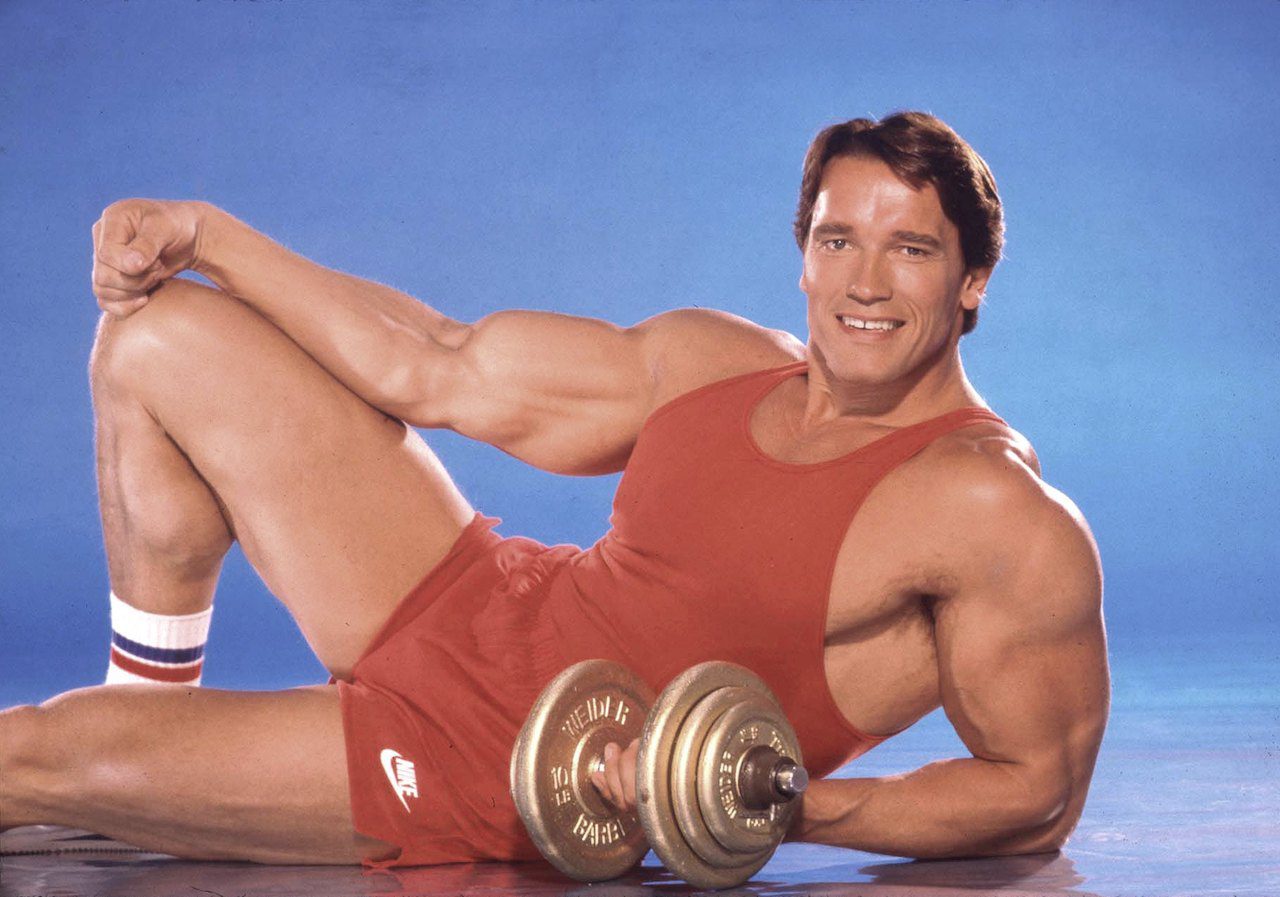 Arnold Schwarzenegger poses for a portrait session in 1985 in Los Angeles, California | Harry Langdon/Getty Images
It is time to become your biggest and baddest
Time to maximize your genes, get scary big and saucy lean with some of the top online programming for bodybuilders in the TrainHeroic Marketplace. 
No more wandering into the gym without a plan or training through lame, repetitive workouts, unsure if you're actually getting anywhere. No more "we'll just see how I'm feeling today." 
Get daily training delivered to your phone and real individual feedback from award-winning coaches who could only respond to your Instagram DMs in your dreams.
A sure-fire path to success is to surround yourself with people who do what you do and have what you want. With the right program and an online community of like-minded heroes who are hell-bent on having a superior physique, you can build a bod like a Greek god (if Greek gods lived on chicken and rice).
Don't sleep on these. Punch your ticket to Gainzville with some of our favorite bodybuilding programs, then go ahead and take your "before" picture. (Make sure your bathroom lighting is 👌.)

DOWNLOAD
trainheroic's
free APP
The best bodybuilding programs

on the internet
Coach John Welbourn (@johnwelbourn) of PowerAthleteHQ is a former NFL athlete with some no-nonsense methods for bodybuilding. His "holistic approach to traditional bodybuilding" pairs compound movements for building strength—because you can't be jacked without being strong—with strategic accessory work for hypertrophy. You won't find any Olympic weightlifting programmed here, but there's room to work it in if that's your style. 
"Jacked Street has been packing slabs of meat on Residents since 2015." We can vouch.
NPC Champion and physique coach, Matt Ogus (@mattogus), is striated and thicc in all the right places. He preaches consistency in tracking your lifts, eating enough protein, and optimizing your sleep. He even cleverly equates nutrition to finances in this post and we love him for that. The guy knows what he's doing and it shows in his medals. Do what he does and you might just get what he's got.  
Ladies! Matt also offers a womens' physique program: Vixen. Let his own dump truck serve as testament to his ability to build yours.
Paul Carter (@liftrunbang1) is a lean, mean muscle machine with some of the most popular TrainHeroic Marketplace programs in the bodybuilding space. Paul puts out a ton of educational content to go along with his programs—tips on growing fuller muscle, how to train each movement more efficiently, how to target specific tissues with tempo and intensity. Don't look for a shoulder to cry on here. Paul is ready to tell it like it is and won't hesitate to call you out on your BS. 
Paul also puts out a program for women in the physique space geared toward building the shapes ladies want most: Valkyrie
Listen up baddies 📢 meet your new strength and lifestyle guru. Coach Maddy Maddawg Forberg (@maddyforberg) isn't here to mess around. With a background in powerlifting, Maddy's program is backed by science so you can build a body you're proud of. BLAMF is geared to get you strong with compound movements and lean with upper/lower body training sessions for hypertrophy, turning you into the confident bad bitch you were meant to be. 
New to fitness but ready to put in the work? BLAMF is also beginner friendly.
Dave Spitz, founder of California Strength (@cal_strength), is known for churning out Olympic champions, national weightlifting team title-holders, and USAW record-breakers. His space is strength and technical performance, which gives him a heck of a background for building muscle. Olympic weightlifting and bodybuilding function under the same fitness umbrella. If you want to look amazing naked, but don't want to give up your snatches or clean and jerks, now you can do both.
Plus, any coach who can maximize your gains with a "minimum effective dose of boring conditioning" gets an A+ from us.
Kabuki Strength (@kabukistrength) puts out some of the top equipment and coolest merch on the strength and conditioning market. Their team is made up of brawny beefcakes who clearly love nerding out on the science of strength, which means they're constantly testing methods and grinding through training sessions alongside you. Kabuki Strength promises the death of boring 3×10 bodybuilding splits with the Hypertrophy Lab.
Check out their training page, @kabuki_virtualcoaching, for smart content on lifting, mobility, core strength, and all things powerbuilding.
We just really love that name. And coach Matt Domney's (@mattdomney) meme game is strong like his deadlift.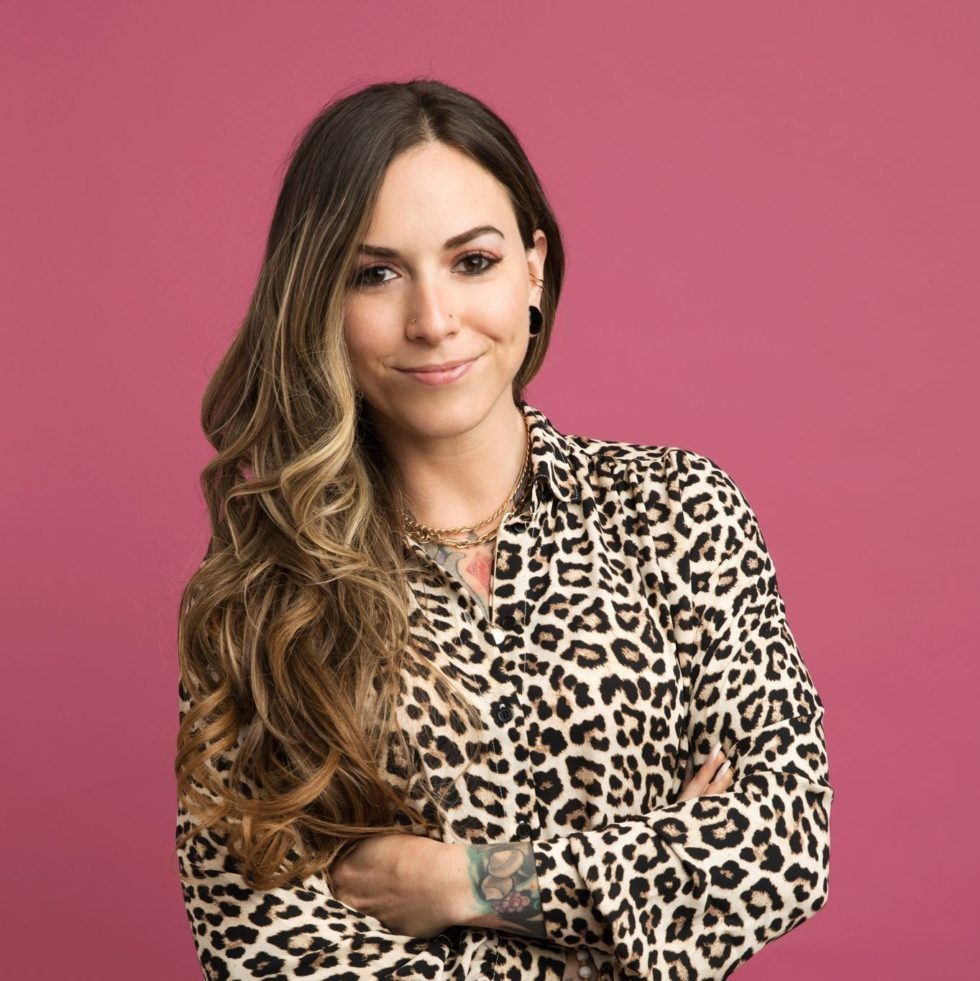 Lily is TrainHeroic's Marketing Content Creator and a CF-L1 with an English background. She was a successful freelance marketer for the functional fitness industry until being scooped up by TrainHeroic. An uncommon combo of bookish, artsy word-nerd and lifelong athlete, Lily is passionately devoted to weightlifting, CrossFit, yoga, dance, and aerial acrobatics. Find her showcasing her artist-athlete hobbies on IG @lilylectric.

Made with love, sweat, protein isolate and hard work in Denver, CO
© 2021 TrainHeroic, Inc. All rights reserved.