Paul Carter
Found personal freedom and limitless potential with online group training.
Reclaim your personal freedom.
The Scoop:
Paul is a well-known, respected coach in both the Powerlifting and Bodybuilding worlds. From 2015 to 2020, he built a successful online training business, training 75 clients. He was making a great living by all standards, charging $225/month for personalized training. But as his business grew, Paul realized that something wasn't right.
The Problem:
Paul knew he would never sacrifice the quality or personal element of his training, which left him stuck in a constant battle with:
Needy clients that sucked up all his time and energy.
His struggle to set boundaries with his clients, and watching his personal freedom start to dwindle.
His own training which was routinely interrupted by clients, and his tranquility and privacy evaporating.
Paul was exhausted, and he felt trapped.
The Solution:
In 2020, he was introduced to TrainHeroic, and all of that changed. The key to Paul's success was online group training delivered via the TH platform. ​​The online group training model gave members a low-cost (and low-touch) option that still allowed Paul to connect directly with members, but on his terms.
He was able to deliver the same high quality training that his clients expected and loved, without the constant headache and interruptions. He could still inject his personality and coaching style into all of his training sessions.
"Man, I feel like I hit the lotto with TrainHeroic. Like, this is too good to be true!"
Paul Carter, Lift. Run. Bang.
The Result:
Leaning into this new coaching model, Paul soon felt the undeniable benefits:

His membership started growing more than ever before.
He was no longer spending countless hours with just a few clients, or answering an endlessly buzzing cell phone.
For the first time, he felt there were truly no limits to how many people he could impact.
Paul was quickly able to set far more ambitious goals for his business.
Is your business facing the same issues?
Connect directly with CO-Founder Josh Sutchar, to learn how a partnership with TrainHeroic can elevate your business.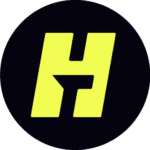 Sign up for the latest training news and updates from TrainHeroic
Made with love, sweat, protein isolate and hard work in Denver, CO
© 2023 TrainHeroic, Inc. All rights reserved.