HOW DO I GET STARTED?
Our team encourages coaches to take a free 14-day trial of TrainHeroic so that you can feel the impact that TrainHeroic will have on how you coach your athletes. It's completely free – no credit card required.
Once you begin your trial, our coach success team will make sure you're getting a spot along the way. They'll coach you through the platform and give you tips on implementing TrainHeroic with your team.
You can sign up for a free 14-day trial by clicking here.
IS TRAINHEROIC JUST FOR TEAMS?
TrainHeroic gives coaches the tools to coach large groups (we call them teams!) and individual athletes. In fact, TrainHeroic gives coaches the tools to train individual athletes within a team in the case that their training needs to be adjusted at anytime.
We call groups of athletes teams because we believe in the power of belonging to a team: aligned to a common cause, pushing one another and grinding for a common goal. 
CAN I CREATE MY OWN TRAINING PLANS?
Absolutely!
Our tools were built to help coaches like you supercharge your program design.
TrainHeroic's Exercise, Prescription, and Program libraries are 100% reusable, shareable with your staff, and fully customizable. Our Training library allows you to create your own training plans, quickly copy and edit, and organize your programs to save you time and energy and to help you scale your efforts so you can scale your impact.
DOES TRAINHEROIC HAVE TRAINING PLANS I CAN USE?
We've got you covered.
While our program design tools help you unlock your inner DaVinci, we understand that some coaches just need to deliver quality programming to their athletes.  
We've partnered with some of the best coaches in the industry to deliver 2 annual training plans that are designed to get your athletes results while saving you time.
Feel free to copy, edit, and adjust the Explosive Athlete Program and the Heroic Athlete Program, or simply plug and play while sitting back, relaxing, and watching your athletes Be Their Best.
CAN I ADD MY OWN EXERCISES TO TRAINHEROIC?
Of course!
Although TrainHeroic's exercise library includes over 1200 movements with coaching points and video, you're able to quickly add movements to your own exercise library, include your own links to videos from YouTube and add your own coaching points. It's our Tools, Your Way. 
I'M A PERSONAL TRAINER, DOES TRAINHEROIC MAKE SENSE FOR ME?
Yes it does. In fact, we are proud to serve many of the top trainers in the world.
You'll simply organize your clients into groups that we call Teams, but you can train each client individually on their own personal calendar.
Organizing your clients into teams simply gives you, the coach, the ability to message the entire team, program for everyone at the same time (if you'd ever like to do that), and report on how the team is performing over time.
DOES TRAINHEROIC HAVE SCHEDULING AND BILLING BUILT IN?
We believe in being the best at what you do and we know we can't do it all. TrainHeroic is a platform that helps you be the best coach you can be and we don't get caught up in the scheduling and billing side of things, although we understand their place in your coaching business.
We've partnered with Pike13 to make sure that you've got both sides of the business covered.
WHAT MAKES YOU GUYS DIFFERENT FROM EVERYONE ELSE?
TrainHeroic is a coaching platform built for coaches by coaches.
Although we like to believe that our technology is the best in the business, our team and their passion for serving you and your athletes is what truly separates TrainHeroic from everyone else.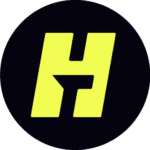 Sign up for the latest training news and updates from TrainHeroic
Made with love, sweat, protein isolate and hard work in Denver, CO
© 2023 TrainHeroic, Inc. All rights reserved.