our most advanced tools ever
You're committed to training. You're in this for the long haul. It takes a lot of effort over time to succeed. It takes discipline, but it helps if you're enjoying what you're doing and making as much progress you can.
TrainHeroic's Athlete Pro tools will set you up for success. You'll perform better, understand your training more deeply, progress like never before, and manage your habits to unlock the best version of yourself.
Our best tools for one low price
$4.99 / Month
$29.99 / Year
No Credit Card Required. Pay directly in-app
14 Days of free access with all accounts
One price gets you all of our best tools
Manage your subscription directly in-app
Reflect: Readiness by TrainHeroic
Smashing goals and making gains doesn't just happen under the barbell. When you ignore the other 22 hours of your day, your readiness for training, and the sport of life, suffers.
What about those abstract puzzle pieces of daily life that can make or break a training session? Mood, stress levels, sleep quality… what if you had the power to self-report and track that data? What if you had the power to do something with it?
TrainHeroic brings you Athlete Readiness: the only activity & recovery monitoring tool directly attached to your training log.
Get to know your whole self and max out your productivity in the gym by becoming more aware of your habits.
Recover as hard as you train
Own your training journey. Let us help
We believe in empowering athletes to own their own training journey. We won't tell you how to train. That's why your readiness trend insights are delivered after your training session, not before.
We're here to surface individual insights on your recovery to help you reflect on your daily habits so you can manage your own journey. We believe in your commitment. If you're aware of negative patterns, you'll make a change.
Developed with the US Military's brightest minds
The Air Force Research Lab (AFRL) wanted to develop a readiness survey for their operators. They spent years researching which questions (and how many) would optimize their data for accuracy. The outcome of this research is the 5-question readiness survey that all TrainHeroic athletes get today.
Using your inputs for daily sessions, we handle the nerdy stuff. Just log how you feel and watch your trends play out.
Reflect: Readiness insights from TrainHeroic
Putting Readiness data to use to maximize your training
I used to use [a device] to track my recovery and readiness for training. It seemed scientific, but then I realized it didn't really match up with how I felt. Some days it thought I should do hard training, but I was really sore. Or, it would think I shouldn't train hard and there was no apparent reason. It's expensive ($30/month, with a 6 month commitment!) and I didn't always understand or believe what it was telling me.
I realized I should pay attention to my body, anyway, and that I could know myself pretty well. That's what's been great about TrainHeroic's Readiness.
Liz cohen
Former HRV device user
how do you stack up?
You've been there before. You're in the gym, you pull up to the dumbbell rack about to snag a pair to shoulder press. Out of the corner of your eye you catch a glimpse of someone about your age and size.
You see them pressing dumbbells 5 pounds heavier than you were about to grab. Your inner Mamba mentality sets in. You snag those heavier weights, press them, and feel damn good about it.
Competition is a great motivator. But, maybe like thousands of us, you're now lifting in a home gym and you miss it. Maybe you don't want to rely on the random stranger in the gym for motivation.
You can make guesses about your peers in the gym, but what if you had real data to show where you fall on the strength spectrum? What if you could know exactly how you stack up compared to other athletes like you from around the globe?
Compete every day, in your way
Filterable leaderboards allow you to see how you stack up compared to others your age, weight, and gender across thousands of exercises ranging from core lifts to accessories and everything in between.
(All) records are made to be broken
Why is the old trope so omnipresent? Because competition breeds excellence. 
We're not just talking about world records or one-rep maxes. From 1 rep to 15, compete everyday on almost any lift.  Smash an 8 rep max? Celebrate that personal best! That's performance in action. 
Our system tells you in real time how many spots on the leaderboard you can move up just by adding 5 – 10lbs to your last performance. 
Push yourself harder than ever before even when you're training alone. 
Chase the pound for pound best
For the serious competitor, we use an allometric scoring system to adjust for body weight so you can compare yourself to other athletes regardless of size. Our data puts athletes of different sizes on an equal playing field.
This new "pro" feature is going to cause me to mess around and get jacked. "Pass 21 people by using 37.5 [pound dumbbells]". LOLOL ok bet.
Teressa K
Beta tester, posted to Jacked Street subscription thread
Sign up for exclusive news and release date info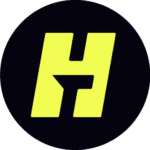 Sign up for the latest training news and updates from TrainHeroic
Made with love, sweat, protein isolate and hard work in Denver, CO
© 2023 TrainHeroic, Inc. All rights reserved.