MY COACH / TRAINER / GYM SENT ME. HOW DO I GET STARTED?
Welcome to the family. If your coach, trainer, or gym is using TrainHeroic they should have given you an Access Code.
Simply download the TrainHeroic app for iOS or Android, open it up, and enter your Access Code when prompted. This will automatically add you to the right team and sync your coach's programming to your calendar.
I WANT TO START TRAINING, BUT DON'T HAVE A COACH OR TRAINING PLAN. CAN TRAINHEROIC HELP?
Great! You're committed to the journey, but in need of a guide. Our mission is to bring Performance to the People. 
The TrainHeroic Marketplace connects you to hundreds of world-class coaches. Train like your favorite pro athlete or an Olympian with the exact same expert instruction. 
Browse the TrainHeroic Marketplace, select the plan that fits your goals, and subscribe. Your training plan will automatically be available to add to your calendar in the TrainHeroic app.
WHAT IF I'M NOT SURE HOW TO PERFORM A SPECIFIC EXERCISE?
Our platform is like a mobile coach in your pocket. Programming, along with exercise videos and coaches tips, is always right at your fingertips. 
HEROES COMMITTED TO THE 
CULTURE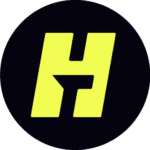 Sign up for the latest training news and updates from TrainHeroic
Made with love, sweat, protein isolate and hard work in Denver, CO
© 2023 TrainHeroic, Inc. All rights reserved.